Hikari Takano has produced several interviews with actors and Academy Award nominees using VEGAS Pro. Here, he shares his thoughts on acting, film and art.
Can you tell us about what attracted you to film interviews and how you got your start in your career?
I started out as a celebrity interviewer for magazines in 1999. It was a job I created for myself when a Japanese magazine came to LA to interview my brother who was training boxing legend Oscar De La Hoya at the time. They wanted to feature more California lifestyle projects so I started off by producing fashion shoots for them. Then I soon asked them if they might be interested in celebrity interviews that were big enough to put on their covers. There was a chance they might say something like "Not this magazine's target". But they said "If you can get Hollywood stars to do interviews & photo shoots for us then absolutely YES." Great! But now I had to get my first star. Especially when I had never even been published before.
The story of how I got my first break is sprinkled here and there in some of my interviews, but basically my idol Harvey Keitel generously came through for me and gave me my first interview. Of course Harvey famously helped Quentin Tarantino get "Reservoir Dogs" off the ground. Just a commitment from Harvey and suddenly James Coburn came on board for the same issue (Coburn won his Best Supporting Actor Oscar a week later), then boxing legend Sugar Ray Leonard, 4 time Oscar winner and SFX Master Stan Winston, and Mickey Rourke all wanted in. Quite a start! The infamous Mickey Rourke interview was recorded almost exactly 10 years before he got his first Oscar Nomination for his comeback performance in "The Wrestler". Fast forward 9-10 years, 120 plus interviews later the 2008 recession came and all seven magazine clients closed.
What was I going to do? Quit? Learn to do something else for a living?
No, I wasn't going to quit and yes, I was going to learn to do something new. That was to learn to make my interviews into video content and publish it on my own website. I had a photographer friend shoot my interviews with his DSLRs but professional editors were expensive and you can't continue to depend on favors, so I had to think long-term and learn how to edit. I had no idea if I was ever going to be any good, but I was willing to take a chance. The upside was if I got really good at editing, then I get to have almost total control of my content. Almost, only because learning to shoot for myself came a couple of years later. To be honest, I was not much of a computer user at that point. I literally started editing with Windows Moviemaker. Now I pretty much build my own PCs. But first I had to find the right editing software that was easy enough to start with that had a high ceiling. I started with VEGAS Pro 8 and by the time VEGAS Pro 10 was released I had a sponsorship with Sony Creative Software.
You have a very impressive portfolio of interviews, how did you get access to this inner circle with such highly-acclaimed names?
A lot of hard work and it doesn't get any easier after 17 years. No one ever showed me the ropes, nor did I ever seek anyone for journalism lessons. I guess I realized from the beginning that if I wanted to be successful and unique in any of my projects then I'd be best off if I figured it all out by myself. Perhaps make some of my own rules along the way. However, you can't tell Hollywood how you conduct business because they tell you. The agents, publicists, and managers represent stars that are very busy, wealthy, and powerful. But what I could control was the questions I ask, the atmosphere I set (the most important thing of all), and of course my tenacity. Needless to say, it is very difficult to book almost any level star for an interview. These interviews are supposed to help promote the stars' new project so an interview published in Japan is not usually high priority for the publicists. But again, what you can control is the quality of your work and how hard you work. Soon I started getting a nice collection of top actors, directors, and athletes. After a few years, I started getting offers to do interviews for U.S. magazines. Just like anything in the arts it's about building a body of work.
For many of your interviews, you've directed and edited them all by yourself. What is your technical set up? Which software are you using?
Yes, I've edited every video, and I started shooting myself with Sony Alpha cameras in 2014. In fact, before I had videos to edit I made my audio interviews into simple picture videos on VEGAS Pro. The way I use VEGAS Pro to make my contact now is very specific. It would probably be very interesting and helpful for multicamera interview makers of any kind to see my workflow that takes advantage of what VEGAS Pro offers. Perhaps I'll share my tips with the VEGAS community in the future. VEGAS has always had great shortcuts for handling heavy multicam projects.
What about VEGAS Pro made it your choice for NLE software? Are there any particular features or functions, which made it your preference?
It was easy to just get started with. My philosophy going into the video world was: "If I'm going to invest my time to learn then start with the Pro version and not the beginner's or intermediate level software. Just dive right in!" Then as my own skills developed, I learned how powerful VEGAS Pro really was. VEGAS made very competitive improvements every year when Apple's Final Cut Pro never even made it to 64 bits.
Have you developed a standard workflow or how does your general procedure change from project to project?
I use the standard trimmer then cut method on outside gigs I get hired for, but for me laying out all the footage in a multicam set up is very precise and ultimately a time saver on a robust interview project. The multicamera editing involves syncing all the footage with the separate external audio recording with lavalier mics, then pick the takes and most importantly trimming out the fat. The um's, ahhh's, and the you know's, which I do a lot of. I would rather have to cut that stuff out in post than get an unnatural and "manicured" performance by myself or the talent. To finish off, coloring (mostly with filmic plug-ins from Sapphire, Boris FX, or Filmconvert), audio sweetening, cropping and framing, and sharpening if needed before rendering.
You recently interviewed Robert Forster, who has been nominated for an Academy Award. Have you noticed a common thread that sets these nominees apart from other artists?
First of all, it was a great honor to interview the great Robert Forster. Like many of the great stars I've interviewed it took me 15 years before I finally got to interview him. This man was so brilliant in Quentin Tarantino's "Jackie Brown", but he was at the lowest point of his life when he ran into Quentin and told him that he was thinking about him for a role in the movie version of Elmore Leonard's "Rum Punch". As he shared in my interview, Forster didn't have an agent, manager, publicist, or a lawyer when he got "Jackie Brown"! Again, what was he going to do? Quit, learn another trade, or fight and keep going? He kept his head down and delivered his "excellent best" whenever he got the opportunity, and we were privileged to see 20 more years of Mr. Forster's very best work as we approach the 20th anniversary of "Jackie Brown" this year. For the second part of the question, I believe there is a common thread among the Oscar Nominees in that they were at least for one time in their respective careers considered the very best that year. And that prestige alone really gives them a boost in confidence for the rest of their lives. However, I also agree with actors like Billy Bob Thornton and others who have said to me that the Oscars were good for business, but artistically meaningless. Because there are so many great actors, directors, and films that have missed out on even being considered for a nomination, so one of the most rewarding parts of what I do is to once again put a spotlight on my interviewees most excellent performance or project.
With the Academy Awards around the corner, which movie or artist are you hoping will win?
I think this is a "La La Land" sweep.
In the many interviews that you have conducted, was there a very special one? Which story in particular touched you the most?
Many of my interviews had very special messages, but I was particularly touched and inspired by my recent interview with Robert Forster. I related to what he went through in many ways. You just can't control what curve balls might throw at you at any time.
How do you prepare for an interview with very well-known actors? Were you ever star-struck or at a loss for words in someone's company?
If I have the time I try to re-watch all the important films of interviewee, if not all of their work. I've been very fortunate to have interviewed mostly people that I pitched to magazines.
What is your favorite topic to talk about? What are you most curious about when interviewing actors?
That depends on what kind of career the performer has had, but if I can get few moments of "realness" and I could get at least a couple of never before heard information from the star then I've succeeded.
Who would you love to interview in the near future? Do you have a "dream" interview?
For sure Quentin Tarantino! I've literally been trying since the beginning of my career. I have managed to interview a lot of his collaborators like Harvey Keitel, Michael Madsen, Daryl Hannah, Lawrence Bender, David Carradine, and now Robert Forster. Actor-wise I would like to interview the best. To me they are Gene Hackman and Denzel Washington.
Thanks to Hikari Takano for his thoughts on VEGAS Pro and insights into the Academy Awards. If you would like to watch his impressive body of work, we've included links to his websites below, and if you'd like to experience first hand why he has chosen VEGAS Pro as his video-editing software, you can try a 30-day free trial here.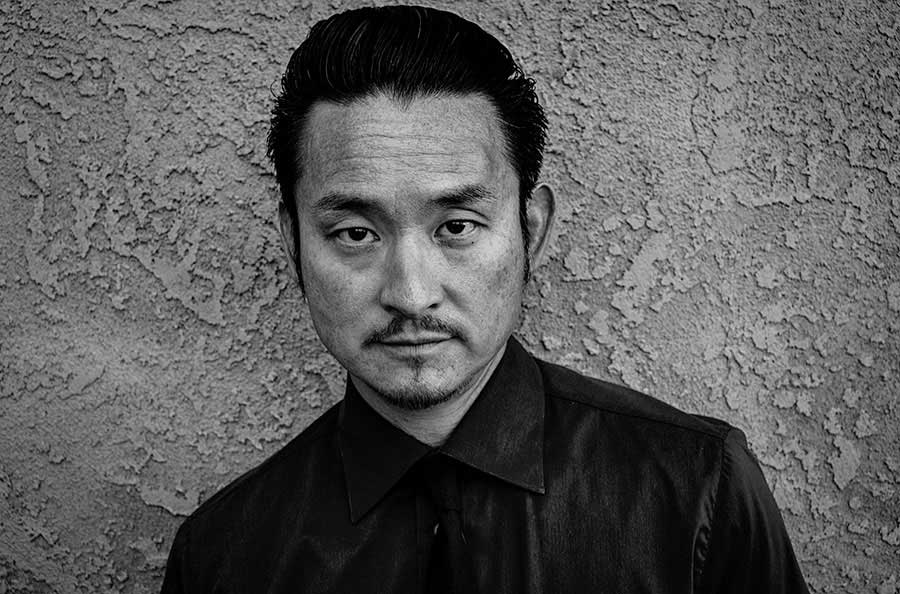 Takano's Website: www.HikariTakano.co
Find Takano on Facebook here: fb.me/HikariTakano.co
Find Takano on INSTAGRAM here: HikariTakano
Find Takano on Twitter here: @HikariTakano
Find Takano on YouTube here: youtube.com/hikarielvis