Alex Goot is a young multi-instrumentalist singer/songwriter from upstate New York. Alex has quickly risen through the ranks of the YouTube Top 200 channels through his thoughtfu
l original songs, and his unique way of reimagining other artists' material. Whether his time is spent in his home studio self-producing all of the audio and video for his releases, or touring the globe, Alex is constantly bring new and noteworthy art into the world. Alex has just recently self-released his first full length album In Your Atmosphere, which was made possible by his loyal fans
via an extremely successful KickStarter campaign. He is the definition of celebrity in the YouTube age; self-driven, self-promoting, and, aside from his exceptional musicianship, relying on modern messaging and technology to get heard. One piece of that technology is VEGAS Pro.
He began recording music in 2004 at the age of 16 and since then has gained popularity from his profiles on multiple social media websites as well as his own (gootmusic.com) from which he distributes some of his music and provides news and regular updates to his ever-growing fanbase. The arrival of a new Alex Goot video on YouTube is something of an event; Alex has nearly 650,000 subscribers as of this writing, and his videos have been viewed over 100 million times.
We caught up with Alex just as he finished his first European tour, and before he went back into the studio to start recording the follow-up to In Your Atmosphere.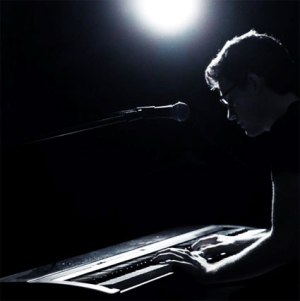 VEGAS Creative Software: Alex, you haven't been in the business very long, and you've already achieved an incredible level of success. Did you set out with any goals in mind?
Alex Goot: My goals have been to reach as many people as possible with my music, and enhance peoples' lives by making music that they can enjoy any time. I created a company called Gootmusic to handle all this, but my fans primarily know me as "Alex Goot on YouTube".
VCS: YouTube has emerged as an important platform for new artists. You've done an excellent job of cutting through the clutter; your videos look fantastic. It's exciting to know that you used VEGAS Pro to put them together.
Alex Goot: I use VEGAS Pro for literally every single video edit that I do for my channel. That's over 50 videos with a combined total of 100 million views. The traffic and excitement on YouTube can sometimes be incredible. My biggest project so far was a cover video of Carly Rae Jepsen's hit "Call Me Maybe." Everything clicked on that, and I've got over five million views on that video alone! Entirely edited and put together in VEGAS Pro.
VCS: Anyone visiting your YouTube channel will be impressed at how prolific you are. That's a lot work in VEGAS Pro!
Alex Goot: I love using VEGAS Pro because it caters exactly to what I want to do. I feel most creative in a comfortable, intuitive workstation environment. VEGAS Pro is EXACTLY that. Comfortable, easy to use, but also sufficiently sophisticated. It's powerful enough to make even the most intricate of videos.
VCS: How did you get started with VEGAS Pro?
Alex Goot: I had been using a competing video editor before VEGAS Pro and it crashed and lagged. Absolutely detrimental to my creative flow. Pure frustration.
The next day, burned out after fighting with non-cooperative and difficult-to-use software, I got desperate and Googled "best video editor ever." Turns out the Internet was buzzing about this thing called VEGAS Pro…so I made the investment and got myself a copy.
Everything changed. That day, I made a video I was extremely proud of, and was blown away with how EASY it was to express myself given the awesome experience of having an editor like VEGAS Pro.
I credit a huge part of my success to my discovery and use of VEGAS Pro.
VEGAS Pro changed the way I make videos. If you make videos, and you don't have VEGAS Pro, you still haven't made your best video.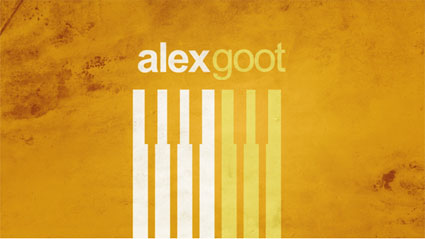 Follow Alex Goot on Twitter to keep up with this prolific artist and VEGAS Pro user.