Jean-Jacques Mantello began his filmmaking career in 1986 when he joined L'Equipage Video, a company located in Grenoble, in the French Alps, as the head of the audiovisual and video post-production unit.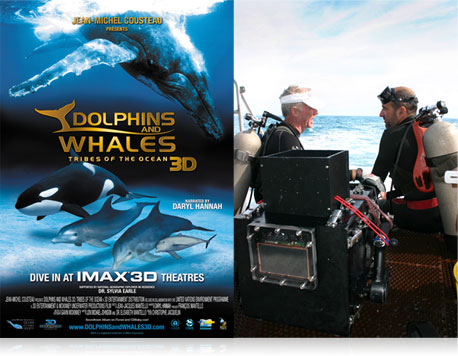 He quickly built a strong reputation as one of the leading pioneers in the digital post-production field.
In 1991, he directed his first 3D-animated underwater movie titled "Miracle Mermaid", which was awarded the Public's Choice Award (Palme d'Or du Public) the following year at the 25th World Festival of Underwater Pictures of Antibes in southern France.
In 1994, Jean-Jacques Mantello and his brother Francois founded Dynamax, a company specialized in the production of ride-films and motion-based simulators.
As the manager of the production department, he directed over 30 3D-animated and stereoscopic projects internationally, among them the "Time Traveler 3D Ride" at the Venetian Hotel and Casino in Las Vegas.
He first connected with the large format film industry in 1995 while working on a three-minute introductory computer-generated image clip celebrating the tenth anniversary of Paris' La Geode IMAX Dome.
Relying on his filmmaking experience, passion for the environment, and ocean conservation as an expert diver, in 2001 he directed his first 45-minute large format film shot entirely in HD 3D, "Ocean Wonderland 3D." Produced and distributed by 3D Entertainment Ltd. specifically for the network of IMAX theatres in association with the United Nations Environment Programme (UNEP) and WWF, the documentary sheds light on the crucial function of the endangered coral reefs. Released in 2002, "Ocean Wonderland 3D" encountered great success and has been seen by over 3.5 million people worldwide.
In January 2005, his second IMAX theatre film, "Sharks 3D," was released in association with UNEP and Jean-Michel Cousteau's Ocean Futures Society. This 42-minute documentary aimed to rehabilitate the public image of those maligned predators.
3D Entertainment's following production, "Dolphins and Whales 3D" was released in 2008. This underwater documentary trilogy — "Ocean Wonderland 3D" (2003), "Sharks 3D" (2005), and "Dolphins and Whales 3D" (2008) — presented by Jean-Michel Cousteau, has grossed over $80 million to date.
Jean-Jacques relies on VEGAS Pro for his editing and production. "VEGAS Pro provides powerful features that are crucial for 3D editing," he writes.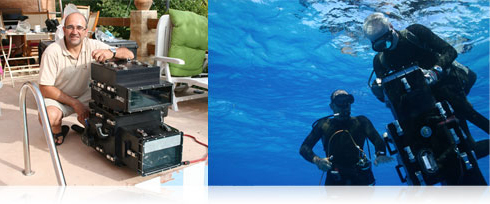 Recently completed, his first feature-length film, 'OceanWorld 3D' (working title), will be released in the US through Disneynature, the Walt Disney Studios documentary arm that produced "Earth."
Jean-Jacques is currently working on, among other projects, "Time, the Fourth Dimension," another production for IMAX 3D theatres, starring Christopher Lloyd and scheduled for release in 2012.
To learn more about Jean-Jacques Mantello's 3D productions, visit: www.3defilms.com