We were on a tight deadline for two short films we were producing for the United States Bobsled and Skeleton Federation," recalls Rival Films writer and director Matthew Fults. "After a series of problems with other NLEs (non linear editors), my composer suggested I try VEGAS software." Fults continues, "I dove in and have been pleasantly surprised. When you say real-time, you aren't kidding. VEGAS delivers far better real-time performance compared to Premiere Pro and AVID Xpress DV."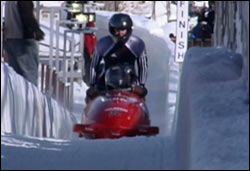 Rival Films, located in Salt Lake City, is a multimedia production company specializing in sports documentaries and content development for broadcast, theatrical, and the World Wide Web. Rival Films produced the popular and acclaimed "Beyond the Games," an officially licensed film of the United States Olympic Committee. It aired on NBC affiliates in February 2004 and was released on DVD.
Rival also released in April 2004 the critically acclaimed "The Birth of Legends" which chronicled the 1979 NCAA basketball championship game featuring Larry Bird and Magic Johnson. Rival secured an exclusive interview with Bird — the only interview he gave in 2004 on this subject. "Legends" aired nationally on network affiliates, and was the featured summer film at the James Naismith Memorial Basketball Hall of Fame in Springfield, Massachusetts. "Legends" is also available on DVD.

In January of this year, "Hockey's Greatest Era 1942-1967" debuted in Detroit on Fox Sports Net to critical acclaim. It also aired in New York, San Francisco, Boston, Chicago and Denver. It is slated for other markets, including Canada, later this year. It, too, has been released on DVD.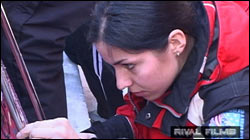 Current productions include 114 Days: The Race to Save a Dream, a full-length nonfiction film edited with VEGAS software. The film is an official selection to the Calgary Fringe Film Festival. 114 Days had its theatrical premiere on June 8, and will air on NBC affiliates during the winter of 2006.
To learn more go to www.rivalfilms.com.