Jamie Oxenham is a jack of all trades. He has over 25 years experience in the film and television industry where he creates custom props and miniature fabrications. He then turned to shooting and editing unique short films. Through his broad professional experience, Oxenham's first-hand involvement in every facet of production deeply influences his work.
For his editing needs, Oxenham turns to VEGAS Pro for its ability to allow him to create simply. From video tweaks to sound issues, he relies on VEGAS Pro to help him fully achieve his artistic vision. Here, Oxenham shares his advice and experience as such a collective artist, with some motivational wisdom along the way.
How would you describe yourself, your style, and the genre of your work?
I am a self starter. I have laser focus when I'm interested in something I'm passionate about, almost in an obsessive way. While that could often be a curse rather than a blessing, I am proud that I always do the very best I can with where I'm at. I never settle for something to be just good enough. It has to be great. I constantly push myself out of my comfort zone so I can grow.
Are there any highlight of your career which define you as an artist? Which ones and why?
I have been filmmaking for about 5 years now, which makes my artist journey relatively new. However, before that, I worked in the film and television industry for over 25 years creating custom props and miniature fabrications. Because of this, the highlights of my career do not necessarily come solely from a filmmakers perspective, but more so, a collective perspective. The last 25 years working in the film industry–every minute of it–have shaped who I have become artistically.
What is the most important lesson you've learned? What influences your work on a daily basis?
Don't take anything too seriously. This doesn't mean you shouldn't do your best or be focused. It just means that at the end of the day, life should be joyous. If it's not, do something else. Getting stressed or worked up doesn't accomplish anything. Action gets things done. So, leave the stress part to someone else, and focus solely on the action. In my experience, there is never a shortage of people willing to get stressed out. Leave that part behind.
Can you think of anything that defines your style? Which effects do you regularly use that define your style?
Each individual project I work on dictates my style.
Can you tell us why VEGAS Pro is such an important part of your workflow?
VEGAS is where my filmmaking journey begins. While the script of the story is the beginning, the editing process is where that story is fully executed. There are a ton of options to choose from when it comes to editing. I have tried a ton of different programs, but for me, VEGAS has always given me the ability to simply just create, to tell the story I want to tell.
How does working with this editing software help you achieve your artistic visions?
As soon as I open the program, excitement washes over me. It is as tempting as a blank canvas, the possibilities are endless. Immediately, the canvas tells me that "this project is going to be great." Everything down to even the final grade is done in VEGAS. The plugins, from sound issues to video tweaks, solve everything I need to address as a filmmaker. This program is how I fully achieve my artistic vision.
What piece of advice would you give an aspiring filmmaker who needs a little inspiration?
Just do it. Start now! Don't wait for a new camera or the perfect gear, get out there with what you have, now. It can be so easy to make excuses. I personally still suffer from that from time to time. But you need to be the person who grabs the project by the horns and says "lets go!" Even if the idea is mediocre, the simple act of doing something is still aligning with your end goals. Try to find inspiration everywhere you look and remain open to ideas coming to you seemingly from nowhere.  In my experience, even a small comment overheard in a coffee shop can spark the beginning to a great story.
What (or who) inspires you and your work? How do you come up with the ideas for each and every project? 
Getting to collaborate with professional filmmakers inspires me. This covers every single aspect of production. From amazing actors who are local to where I live, to talented art directors I've had the pleasure to work with at our fabrication shop. People at the top of their respective games, from watching a professional DP light a feature, to witnessing a musician create a song, it's all equally an inspiration in more ways than one.
Tell me about the production of your latest project. How much time did you spend editing it? What were the highs and lows of the production?
My latest production is a 20-minute short film entitled "Apple Pie. Ice Cream." It's almost coming to a finish, and I shot, edited and did visual effects for the entire film. The story revolves around 3 people in a diner in the late 50s. It was written by Wyatt Lamoureux, a very talented screenwriter. Because I had to cut it around all the other projects we work on, it took a while to finalize the edit. The entire dedicated editing process took about 2 weeks. Then, there was the aspect of Foley, dialogue cleanup, light removal, removing cars and windows that didn't fit with the time period we are shooting in, and so on. Currently, it's being scored by a local artist.
I am lucky to say there weren't any lows on the project. The whole thing went relatively smoothly. The highlights on the other hand, had to be watching the actors create living, breathing people from the words written in the script. That part is just pure magic to me. A few times, I found myself so engrossed in a take, I momentarily forgot I was even the cameraman.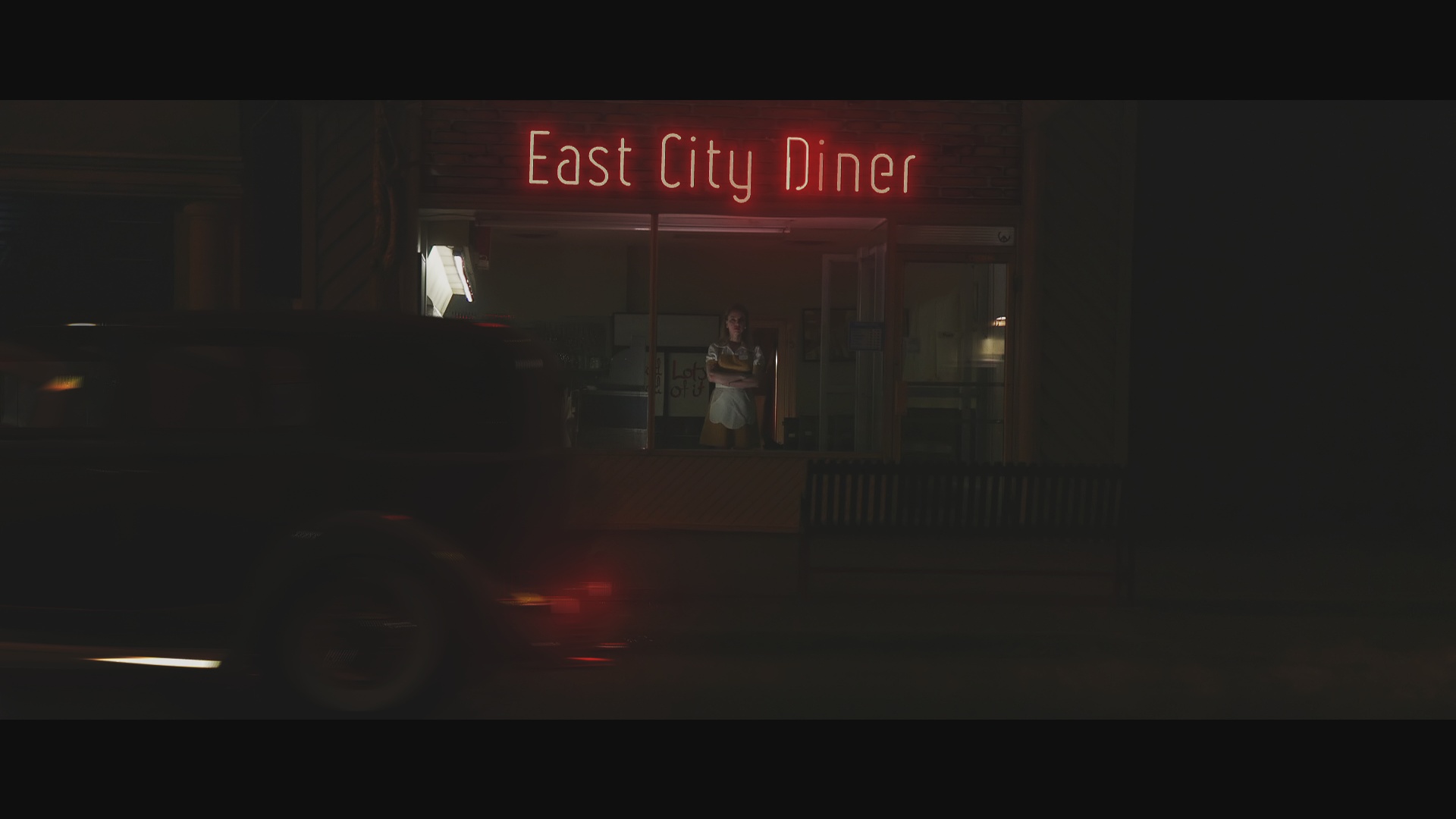 When did you first start using VEGAS? Why will you continue in the future?
It all started when I decided to put together a YouTube channel so I could show off the crazy props we fabricated. I set out with the goal to educate people about the amount of work, as well as the decisions that go into building these short-deadline projects. I shot hours and hours of footage, so I needed a program to cut it all that would make it easy to wrap my head around. I tried all kinds of NLE software, until a friend of mine gave me VEGAS Pro 13, as he was no longer using it. I soon discovered that it was so easy to learn because it seemed to work just like my brain did.
Then, as most know, there was a period that it was thought to be all over for VEGAS until, thankfully, VEGAS Creative Software took it over and released VEGAS Pro 14. I bought it right away and was so incredibly excited to see how it was going to develop further. Little did I know at the time that it wouldn't just get developed, it would get turbocharged! With each new version, VEGAS Pro only got better and better. Mask tracking turned out to be my own personal godsend. I know that I won't ever need to switch to another NLE software. VEGAS Pro really does it all for me. Now, with awaiting the release of VEGAS POST, I couldn't imagine why I would ever leave. My two most important filmmaking software packages, VEGAS and Hitfilm, joining forces…look out!
What work are you most proud of and why?
Last summer, I got to be director of photography for a 30-minute short film titled "The Basement Monster." It was written by Michael Hayes and Brendan Fell, and directed by Hayes. This is a film I am so incredibly proud of, and it comes out this Fall. Visually, it has the look of a throwback Spielberg film. It's about two little girls finding a monster in their basement and trying to get it home. It's message in the end is about empowerment and finding your courage. It was such an exciting project to be involved with.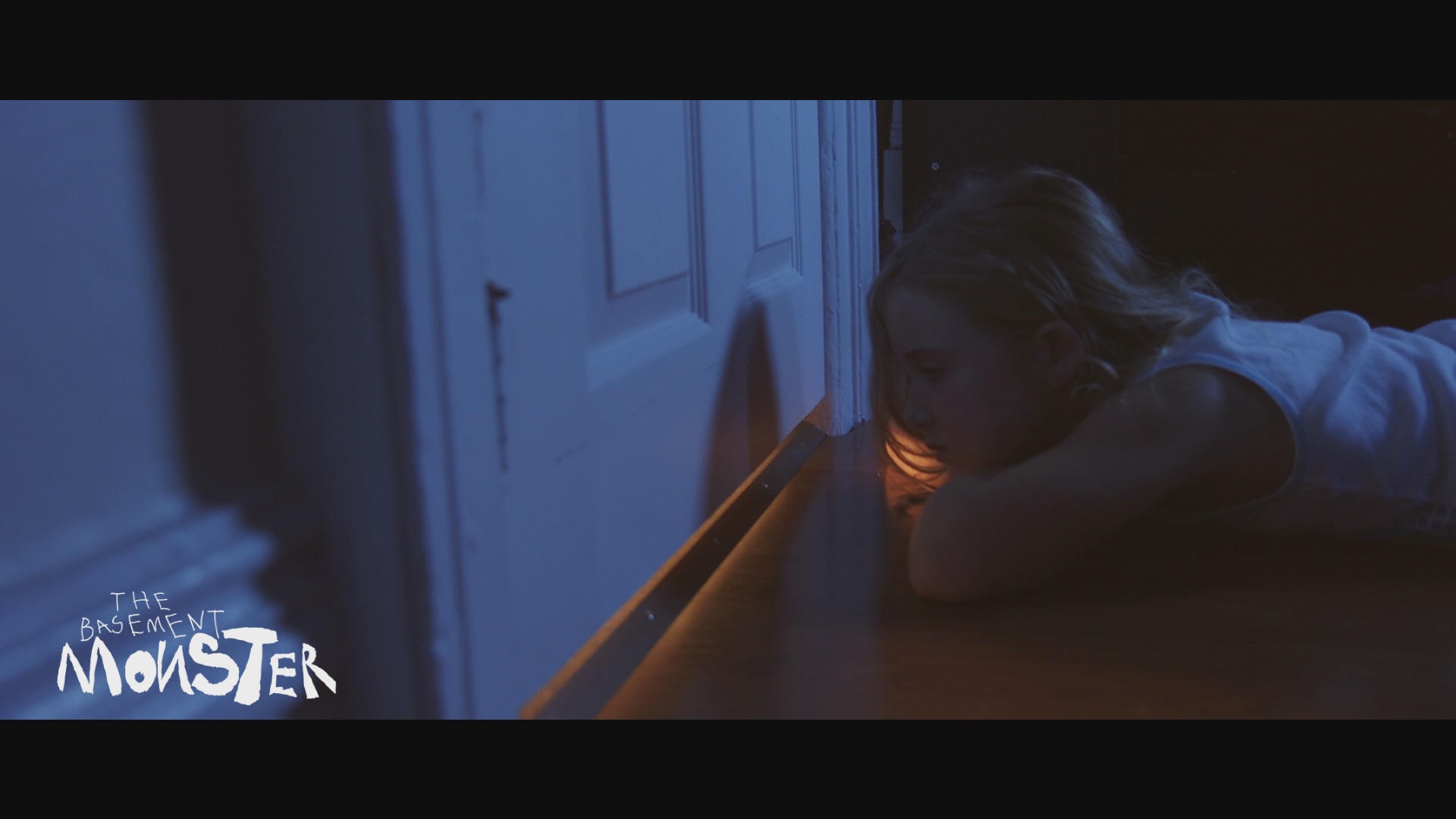 What are your plans for the future? What projects do you have coming up that we should know about?
My future plans are really just to keep moving forward! If you're moving forward, you're continually growing. I am currently involved with a very ambitious project with our local filmmaking community. The project is called "The 20/20 Anthology: 20 short films, seven directors, one anthology." Although I'm not doing every one of them, it should keep me busy for quite a while, shooting and editing.
With the latest release of VEGAS Pro 17, what feature are you most excited about? How does this upgrade change your workflow?
The new color grading panel is the feature I am most excited about. It is incredible to have a single, unified space to make corrections and final grades. Being able to work on an event or track a level with this will certainty change my workflow. Having all of the main grade effects amalgamated, including LUT import and export, will surely cut the time it takes to correct and grade in half.
A special thank you to Jamie Oxenham for his inspirational insight! See for yourself why VEGAS is Oxenham's video editor of choice through any of our 30 day free trials.