Laci Kobulsky is an athlete with a passion to capture his experiences and the talent of others, through filmmaking and photography. For his post production needs, Kobulsky turns to VEGAS Pro for its simple, intuitive and fast workflow. From importing and exporting, to tediously cutting his shots to match his carefully selected music, Kobulsky relies on VEGAS Pro to accomplish everything he needs. He relies on VEGAS to help foster his creativity instead of using tools that hinder it.
Recently, Kobulsky released a short documentary entitled "Aaron Hadlow: TWENTY." This film artistically captures the essence of Aaron Hadlow, a five-time, world-champion kiteboarder. Over the past 20 years, Hadlow has set impressive records and changed the history of the sport through his relentless dedication and discipline as an athlete. With five months of filming in five different locations across the world, as well as three months of sorting through the shots and editing the film, Kobulsky's hard work comes to life to beautifully highlight Hadlow's pure talent, as well as the true intensity of kiteboarding. Through explaining his highs and lows of production, to his balance of planning and going with the flow, Kobulsky gives us professional advice for budding filmmakers.
How would you describe yourself and the genre of your work?
It may sound cliché, but I like to see the outcome of my actions. I know some like to live their life day by day. I, however, am just not one of those people. I need to have a plan as well as goals so I can work towards achieving them. While some might be setting out to achieve winning competitions or breaking records, I strive to create visual memory of my experiences in the form of a video or photo. It's always great to visit a nice place and have a good session, but it's when I can actually document it with a video that I am truly stoked.
Other than capturing my experiences and kiteboarding, I studied marketing in Rotterdam, and love to snowboard. Most of my videos involve those two sports, snowboarding and kiteboarding. Eventually, I would love to branch out to possibly make science documentary movies.
Are there highlights from your career which define you as an artist? Which ones and why?
My recent movie with five-time world champion kiteboarder Aaron Hadlow is a huge highlight of my career. Before that, I created many shorter videos, all of which were unique in their own ways. Sometimes I like to make simple snowboarding GoPro videos with my friends. Other times I like to include some thought-provoking material. What I like about my career is that even though it would be nice to have one huge breakthrough, I have always progressed in little steps, which gives me motivation and happiness in even doses.
What is the most important lesson you've learned? How does it influence your work on a daily basis?
The two biggest lessons I have learned are to have scenarios ready before a shoot, and to communicate with the athlete. While shooting a documentary about an extreme sport, you have to be very flexible and ready for anything. Often times, there is no time to plan your scene beforehand because things don't always go the way you wish. However, you also have to find a balance between having a vision and going with the flow. For me, I try to have a few ideas in my head before shooting a session. Then, based on conditions and athlete performance, I choose the best course of action. For example, if we are about to shoot a freestyle action on a spot close to the beach, I would make sure that I had specific equipment ready and on hand, like my camera with a wide lens for detail shots up close, a long lens on a tripod if the rider needed more freedom, a drone if the spot would look spectacular from a different angle, and a gimbal if we could make something look artistic with the beach foreground.
The worst thing you can do is to just shoot whatever is happening. You need to talk to the rider so that they understand what kind angle you are trying to get and where they should ride. Then, you need to make sure you understand what tricks or movements they are about to do. If they will go for a high jump, I would need to make sure I filmed a vertical camera movement, if they are going to do a specific grab, I would need to set myself up to shoot from certain angle to showcase it properly. If I want to make an artistic shot, I need to ask the athlete beforehand to do something easy so I have more tries to capture it right. If the athlete is going to try the new trick, I need to make sure I am prepared to shoot in the way that I am 99% sure will capture it. In the end, filming is about communicating effectively with your subject.
What do you think defines your style? Which effects do you regularly use that define it?
I have a clean style through simple cuts and no unnecessary distractions or short-lived trendy effects. My style is very much defined by the actions around me. I try to capture my videos around the style and emotions of the rider I'm filming. I also make sure that I have the perfect soundtrack to pair with my video. I often spend much more time choosing music than actual editing.
I tend to stray away from crazy color grading so I can stick with more natural colors. With that, what is very important to me is image stabilization. Since the early days, I have been obsessed with trying to stabilize shaky GoPro footage. First with some homemade contraptions and dolly sliders, later with some improved systems. Luckily now, I have perfect travel gimbals and superb in-camera stabilization. Plus if needed, VEGAS Pro has my back with great post-production stabilization.
You expressed that picking the right soundtrack is just as important as the editing process. How do you choose the perfect music?
The right music often makes the edit for me, it's as simple as that.
I remember back when I was watching snowboarding movies, I would come back to the parts where I enjoyed the music, and then those riders soon became my favorite ones. In my opinion, sports movies can always have great shots, but if you pair those shots with a boring soundtrack, they will lack "juice." When I search for the right beat, I oftentimes have an idea in my head for the kind of sound I want to hear. From there, I search for either some kind of mellow hip hop sound, a punchy track, or a local vibe, like one that would match the look of the Caribbean. After my search, it's really important to make sure that I can use the song for YouTube. Luckily, YouTube now has a new tool just for that.
When I find the right song, I just know it, I feel it in my body and I can clearly see the edit I will make to the beat.
Can you tell us why VEGAS Pro is such an important part of your workflow?
I enjoy simple edits with a focus on action, all in sync with the music I select. I like VEGAS Pro because it allows me to do exactly that, without posing extra challenges. It is simple, intuitive and fast to work in. That's what sold me. From importing and sorting the shots, to an easy editing process of the music and velocity work. I tried other software, but they posed more obstructions to my workflow which in the end, only hurt my focus on the things that really matter to me.
What would you say to an aspiring filmmaker to help them on their way? 
My first advice, not just for a filmmakers but for anybody who wants to be good at anything, is to go live and work in a place where your activity is done at the highest level possible. If you want to be a model, travel to New York. If you want to surf, go to Hawaii. If you want to craft watches, live in Switzerland. Back when I was snowboarding, I had this wrong notion that before traveling to a spot with a large concentration of high-level athletes, I too must be on that high snowboarding level. I could not have been more wrong. One season, I decided to go to a world famous freestyle spots in Brazil for kiteboarding. Back then, I was an average-level kiteboarder. Then, suddenly, I was surrounded by all of the pro riders. Being submersed in that environment made me grow so incredibly fast as an athlete because I started to work with some of the world's best.
As for inspiration, try to watch a lot of videos, not only from your sport, but from others as well. I watch a lot of extreme sport videos and science documentaries so that whenever I am stuck, I see examples of how other people handled it. With that, take caution. If you take too much "inspiration" from a video in your field, people might accuse you of copying.
What (or who) inspires you and your work?
Any success story is an inspiration. A good video to me means that I am left with an emotion or desire to go riding. I remember back in my snowboard days, it was mandatory to watch my favorite part in a snowboard movie in order to get hyped before the ride. I also value the technical aspect of a movie, and learn from kiteboarding filmmakers like Bas Koole or Dutch EyeForce production.
Tell me about the production of your latest film "Aaron Hadlow: TWENTY." How much time did you spend editing it? What were the highs and lows of the production?
We filmed over the last year, spending about five months shooting in five different locations across the world. The film has been in my editing room since January of this year, but with jobs in between, it took a while to edit. Overall, I would say that I have spent around three months of clean time editing, as well as sorting through shots and other related activities such as articles, emails, marketing, social media etc.
The most mundane and time-consuming part of the editing has been sorting the shots. We had a lot of them, and I had to sort them all into multiple work files based on the movie parts. On top of this, inside each file, I sorted my timeline based on the type of shot so they were ready for the actual editing. This took me all of January. Next time, I now know I will need an assistant. Another thing that took me a lot of time was choosing the right songs. This often took me up to a week, but when I finally found the right one, I was so stoked that the editing became really easy.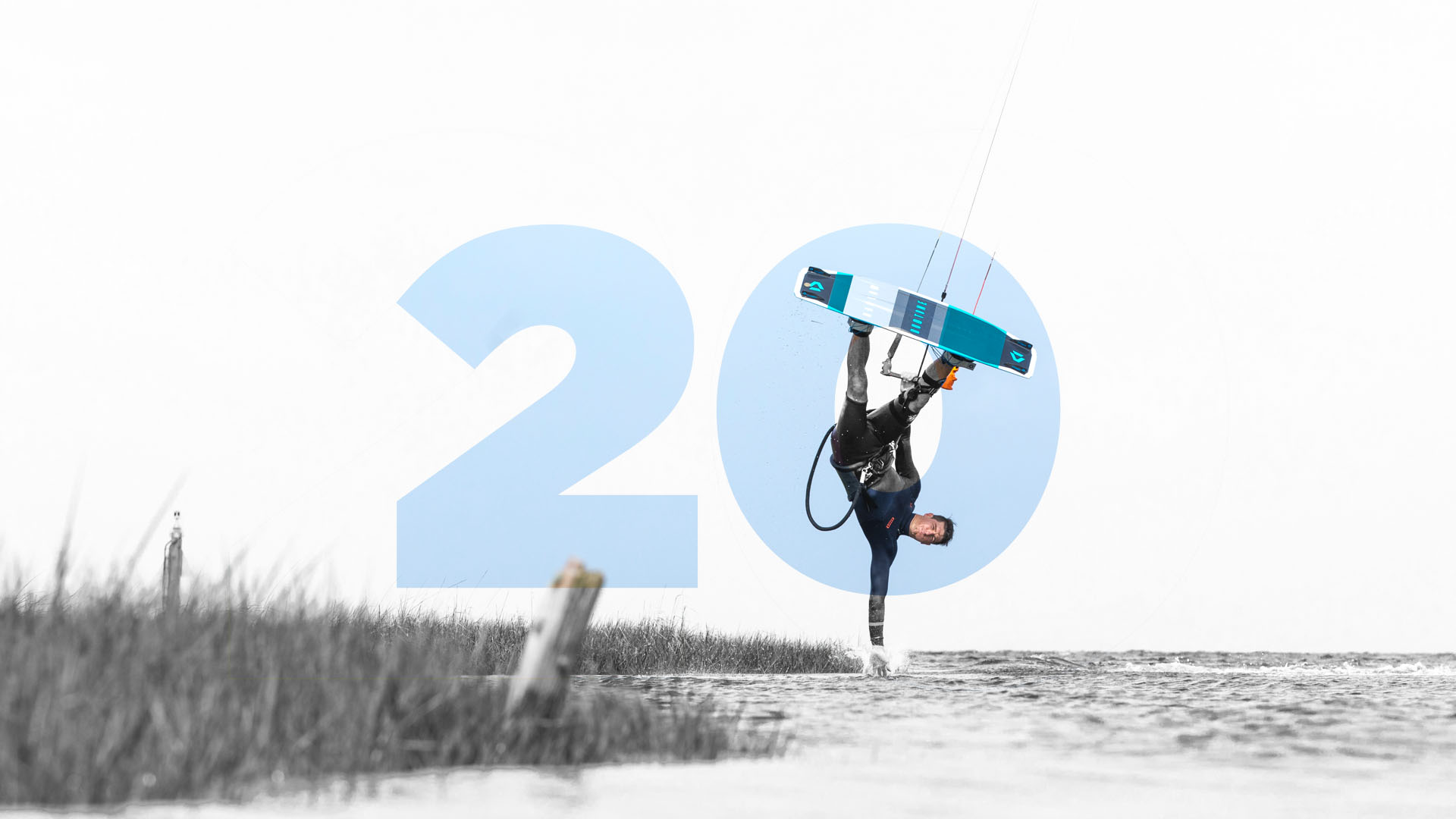 When did you first start using VEGAS? Why will you continue in the future?
I started using version 4.0 originally for music purposes. I tried to get into the rap game (spoiler alert – it did not work out), so my friend showed me Fruity Loops for beat creation and VEGAS for sampling and assembly. A few years later, I had some snowboard clips from a friend's camera, and I then realized that I could import them into VEGAS and edit in a familiar fashion, which stayed with me up till now. I tried other software in the past, but frankly, none of them provided me with such easy workflow as VEGAS does. What also keeps me positive is the amount of work and updates that have been developed lately, which promised further upgrades! For that, I don't see any reason to switch in the near future
What are your plans for the future? 
For now, I want to take a little break. Last year has been insane, with of a lot of traveling and constant work. I still have a few jobs to finish, but I am visiting my girlfriend in Zanzibar and will try to focus on my kiting for a while. I also want to work on some personal video projects and finally a few VEGAS tutorials, which I promised to do a while ago (sorry for a long wait!). After that, I will see what offers come to my way. I would like to establish myself in kiteboarding and possibly other extreme sports. I would also like to work on a longer movie, perhaps with more riders and some comedy this time, since I like funny and entertaining stuff.
I would also like to try working with a team of people. Up til now, I've always been working alone. That's been great, but working on a team can teach you a lot of valuable lessons.
The big goal for the future would be to get into professional documentaries.
You recently upgraded to VEGAS Pro 17. How does this new version change your editing process? Are there any new features you are excited about? 
VEGAS Pro 16 already worked great for me and my style of editing, however with each new upgrade, I am always excited about the development of performance. VEGAS Pro 17 brings Hardware (GPU) assisted decoding to the table, and it drastically improved playback performance. Now if I create proxies on all of my clips, the preview runs smoothly even with color grading and effects applied. In the past, I had to render my movies with effects applied to see the correct speed, then proceed to work from there. VEGAS Pro 17 speeds up my entire process. As for features, my style of editing never really requires them. However, in the future I can see how nested timelines could be useful.
We would like to sincerely thank Laci Kobulsky for taking the time to discuss his projects with us. His professional insight is truly something to learn from. Get inspired by watching Kobulsky's latest film "Aaron Hadlow: TWENTY," as well as his other films titled: Zanzibar, Hyper 2019, and Reflection. Lastly, stay up to date with all of his future projects through his website and Instagram page. 
See for yourself why VEGAS is Kobulsky's video editor of choice, with any of our free 30-day trials.