When America (The Audiobook): A Citizen's Guide to Democracy Inaction won the Grammy® for Best Comedy Album, Charles de Montebello, audio engineer and owner of CDM Sound Studios, Inc. said humbly, "I guess that means I get a Grammy too."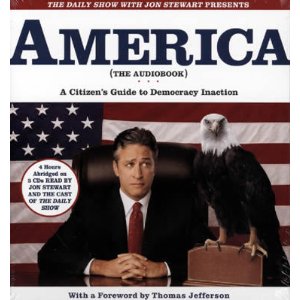 Charles has been nominated for a Grammy award several times before, but this is his first win. We are happy for Charles, and we're doing a happy dance of our own after learning that he did all of the recording, editing, and mixing for this comedic masterpiece using VEGAS software. "This project started and ended in VEGAS 5, which is my production tool of choice for just about everything short of mastering. For mastering I usually use Sound Forge," Charles told us.
The audiobook version of "America" is an abridged version of the hilarious, best-selling book. To produce the CD, Charles worked directly with Jon Stewart and The Daily Show correspondents (Samantha Bee, Rob Corddry, and Ed Helms). "Each cast member came into the studio separately to read his or her part," Charles explained. The voices of the correspondents were used throughout the CD as both character voices and as readers of the essays they had written for the book. In Charles's words, "All the performances were great."
Some of you may be thinking, "VEGAS as an audio-editor?" The answer is "Absolutely!" In fact, a significant portion of VEGAS customers use it primarily as an audio-editing application because of the superior audio control and sound quality that VEGAS provides.
"Many people don't realize that VEGAS started out as a multitrack audio editor," says Charles. "This gives it a real leg-up on the competition, who, in my opinion, only haphazardly add audio features to their apps." Charles continues, "I also like the workflow features that VEGAS provides. One example is that I'm not restricted to converting files ahead of time to fit the 'profile' of my project – I can just get going. I can drop a mono AIF on the same track with an MP3, a 44.1k/24-bit stereo WAV, and a 96k/16-bit WAV and hit Play.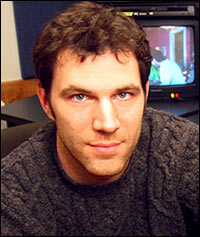 All of the conversions are done live." A smooth workflow is critical for Charles because he bills by the hour. "My clients shouldn't have to pay for unnecessary rendering or previewing," he says.
A native New Yorker, Charles de Montebello has worked as an audio engineer in his home city since 1988, accumulating industry credits ranging from record producer to sound designer to mastering and mixing engineer. In 1998, Charles founded CDM Sound Studios, Inc., a full-service facility with an emphasis on spoken word recording, mastering, and audio for video production. CDM's clients include publishing giants Random House Audio and Simon and Schuster Audio.
Charles's company has gained a well-earned reputation as a formidable player among New York's high-end recording and post production facilities. His current projects include: the audiobook version of Don't Eat This Book: The Supersizing of America by Morgan Spurlock, audio-post for the mini-series pilot "Selectmen," mastering for independent labels such as Igrade Records, and sound design and finishing for the film "Between Baronovskys," which was recently accepted into the Seattle Film Festival. America (The Audiobook): A Citizen's Guide to Democracy Inaction is available at: shop.comedycentral.com.
For more information about Charles de Montebello and his work, go to www.cdmstudios.com.